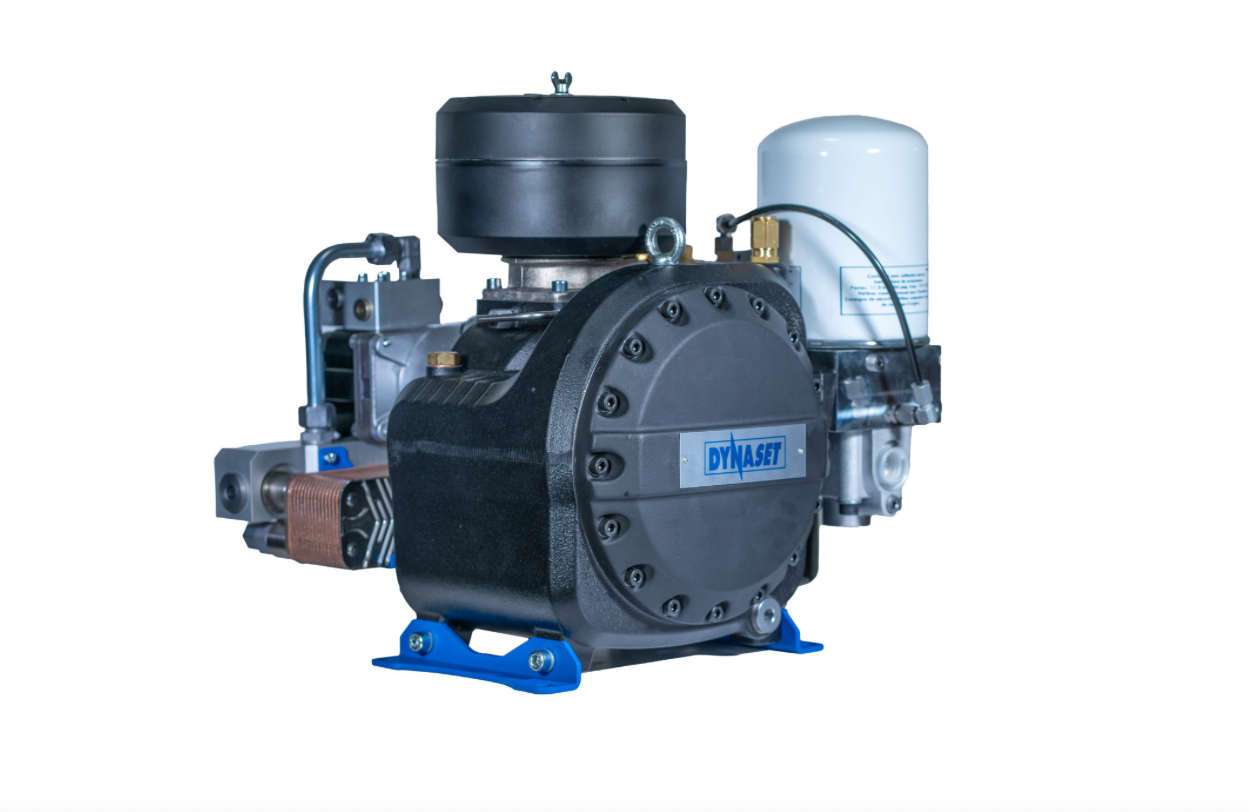 HKR Hydraulic Screw Compressor
DYNASET HKR Hydraulic Screw Compressor converts the hydraulic power of a mobile machine, vehicle, or vessel into compressed air.
HKR HYDRAULIC SCREW COMPRESSOR


Key Benefits
It is an extremely compact unit for demanding 24/7 use. The hydraulic screw compressor is ideal for all pneumatic applications with mining machines, drilling rigs, agricultural machines, construction machines, and service vehicles.
For demanding and continuous 24/7 use
Easy to use
Saves time, space, and resources
Easy installation on all hydraulic systems
Always on board since integrated into the machine
No secondary diesel engine
Low maintenance
Small carbon footprint
Two-year or 2000-hour warranty
Features
In addition to the output from 500 l/min up to 11000 l/min, the hydraulic compressor has useful features.
Up to 10 bar air pressure (some models up to 15 bar).
New 13-bar model series (available in July 2023)
Low hydraulic pressure models available
Compact all-in-one structure
Robust and durable structure
Excellent power-to-size ratio
Lightweight
Cooling with hydraulic oil heat exchanger
Additional air cooling for the carrier machine's hydraulic system is available
Low operating sound due to silent hydraulic motor
Durable structure paint (available in July 2023)
Additional hose reels are available
Additional high-performance filters for extreme conditions