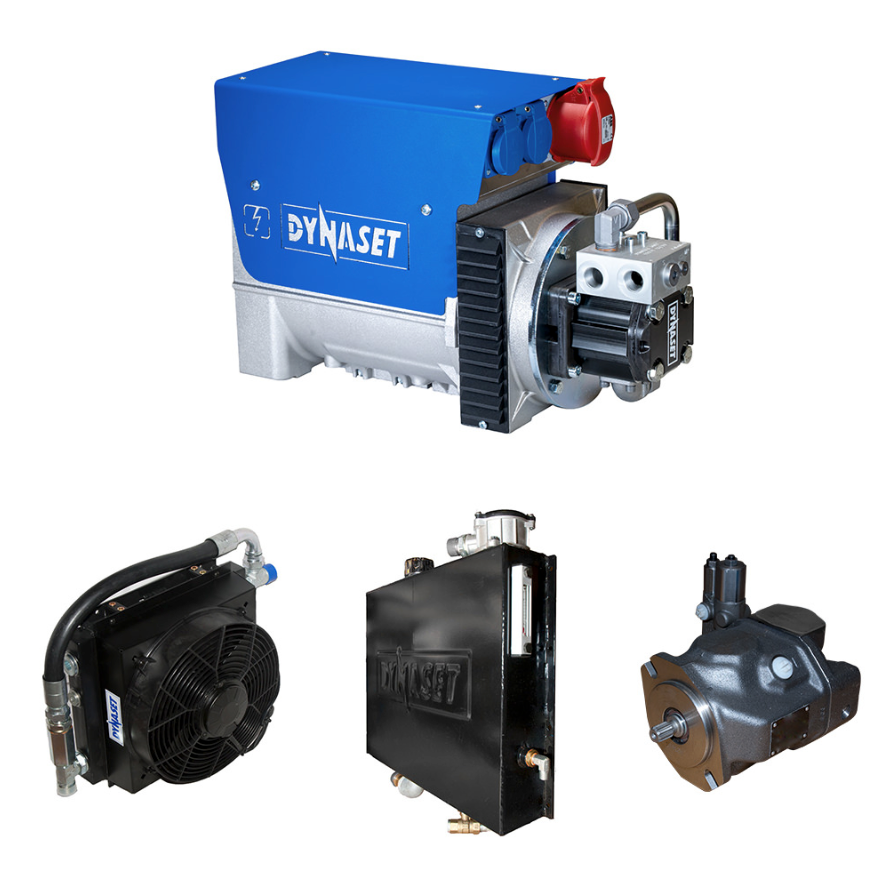 HGV Variable Hydraulic Generator System
DYNASET HGV Variable Hydraulic Generator System converts a mobile machine's, vehicle's, or vessel's engine power through a PTO into high-quality electricity.
HGV VARIABLE HYDRAULIC GENERATOR SYSTEM


Key Benefits
The variable hydraulic generator system is designed to produce electricity in mobile use, even while driving. The system has great benefits.
Completely customizable electric power solution
The system powers any electric appliance in mobile use
Produces electricity also while driving
Always ready for use
Saves time, space and resources
Easy installation on all hydraulic systems
Small carbon footprint
Two-year or 2000 hour warranty
Features
The customizable system includes a HG Hydraulic Generator, a cooler, an oil tank, regulation valves and a variable hydraulic pump which is optimized for the system. The system has great features.
Standard models generate high quality electricity with the output power up to 80 kVA for all AC-powered electric appliances.
DYNASET automatic frequency control regulates the frequency exactly to 50 or 60 Hz depending on the model.
Automatic voltage control maintains voltage at steady level according to electric load.
The HG Hydraulic Generator operates with a compact hydraulic motor
Low operating sound due to silent hydraulic motor
Compact size
Light-weight
Reliable
Flexible installation
No extra engine
No fuel tank
No exhaust pipe
High quality coil parts
Standard models with NEMA 3 rating
Standard models with IP23 and IP54 protection classifications
CE marked
Overload protection
Safety earth leakage relay
Residual current circuit breaker.
3 or 5 pin sockets as standard
Auxiliary electric central available