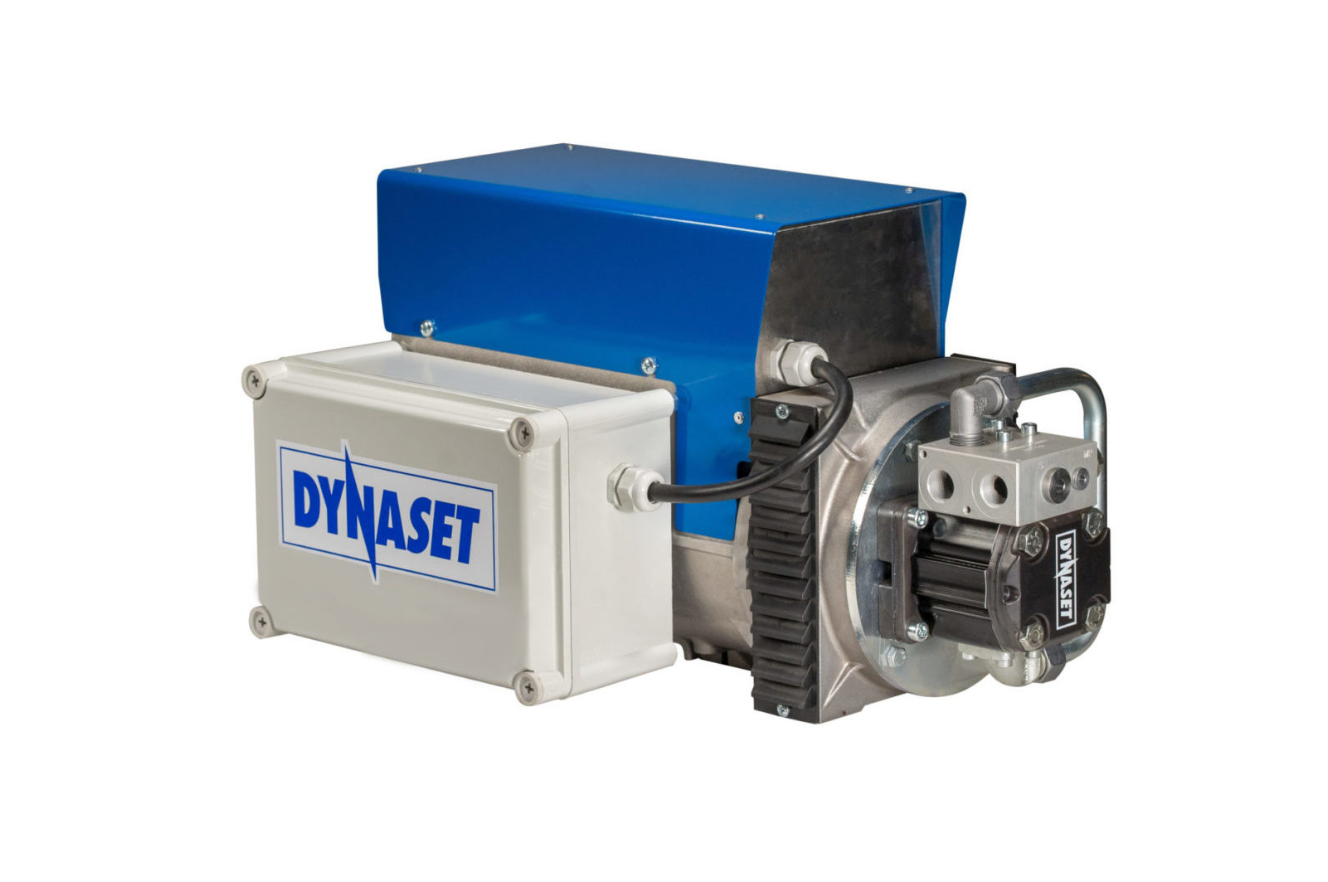 HGG Hydraulic Ground Power Generator
DYNASET HGG Hydraulic Ground Power Generator converts the hydraulic power of a mobile machine, vehicle, or vessel into low voltage DC electricity to operate e.g. in airports to provide ground power for airplanes or other applications.
HGG HYDRAULIC GROUND POWER GENERATOR


Key Benefits
The hydraulic ground power generator is a complete power station with overload protection.
Always ready for use
Saves time, space, and resources
Easy installation on all hydraulic systems
Compact size
Light Weight
Reliable
Silent operation
Maintenance free
Small carbon footprint
Two-year or 2000-hour warranty
Features
In addition to the high-quality electricity 24 VDC, 200A, the ground power generator has great features.
Adjustable voltage from 23 VDC to 31 VDC
Operates with a compact hydraulic motor
Overload protection
IP23 protection classification in the standard model
Battery unit for stabilizing supply voltage
No extra engine
No fuel tank
No exhaust pipe